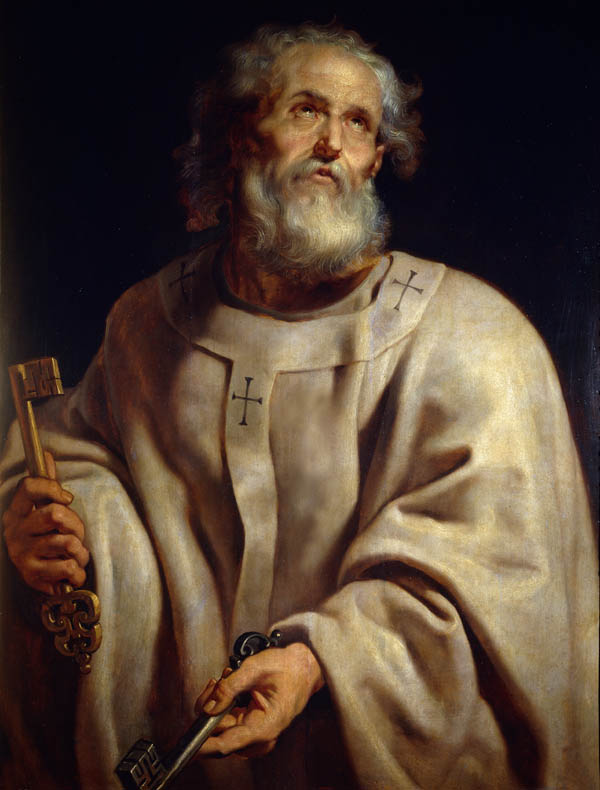 After training the disciples and Apostles to form the organisation of His Church, Christ chose Simon Peter and made him the leader.
Simon, whose name Christ changed to Peter, was the Head of the Church. Christ promised to build His Church on Peter, saying: "Thou art Peter, and upon this rock I will build my Church" (Matt. 16:18). After the Resurrection He confirmed Peter's authority over the Church, saying to him: "Feed my lambs; feed my sheep" (John 21:15-17).
There has been an unbroken line of successors to Saint Peter. These successors are called the Popes. They have the same responsibilities and the same powers as Peter in governing the Church and teaching the Faith.