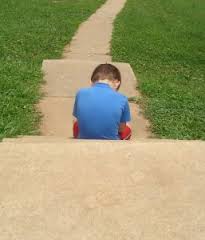 There's no use in sticking our heads in the sand – children and teenagers were sexually abused by certain clergy and religious in Ireland in the past. Also, in many cases, the authorities of the Church did not act responsibly in dealing with allegations of this kind, simply moving alleged offenders to different parishes or institutions, where they proceeded to re-offend. The abuse of children and teenagers is a detestable crime and the culture of not dealing adequately with it was reprehensible.
However, it's not enough to point the finger, nor to be simply satisfied with seeing that justice is done (which, of course, is essential). It is true that the viscerally anti-Catholic media in Ireland have reported these stories in such a way that makes it appear to have been a problem exclusive to members of the Catholic Church, despite the fact that it exists in much higher proportions among other groups and sectors of society. Nevertheless, we Catholics expect better from our bishops, priests and religious, and we have to ask ourselves how this situation came to be in the first place.
Ultimately, sexual abuse is a sin, and all sin comes from a lack of holiness, especially when it is such a serious sin as this one. A priest or religious who is really trying to be close to God, who goes regularly to the Sacraments and practices mortification is, with the help of God, going to have such a hatred of sin that he or she will not become involved in evil practices like these. They will always hear the warning of Christ, their judge: "See that you despise not one of these little ones: for I say to you, that their angels in heaven always see the face of my Father who is in heaven". They will look on the innocence of children as the precious gem that it is and will avoid doing, or even saying, anything which could in any way tarnish it. Much of the abuse in the Church in Ireland came in the wake of Vatican II when many priests and religious began to suffer from a crisis of identity and when prayer and the spiritual life were practically thrown out the window. Coincidence?
As for those bishops and other superiors who did nothing or little to deal with these cases – their attitude seems to have been one of preserving the appearances of respectability rather than the innocence of the little ones entrusted to them. Canon Law was always clear that these crimes were to be severely punished and, as far back as 1922, the Vatican issued instructions on how to proceed with such cases, listing child sexual abuse under "crimen pessimum" or "the worst crimes". But, in the time after Vatican II, when everything was love and law was passé, these instructions tended not to be implemented.