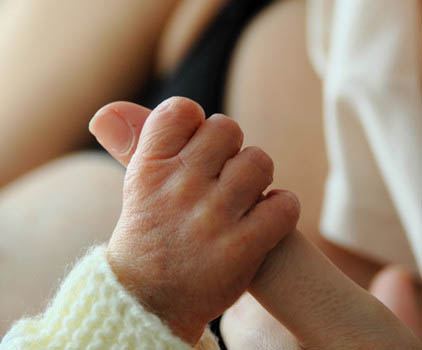 So you're in a crisis. It seems as if the world will end. It seems as if the problem that is before you is without a solution.
Abortion is presented as a remedy in difficult circumstances. It is sold as a way out, as an easy option, as a means of erasing the past – but the reality is very different. When God creates a person, he doesn't just create a body He creates a soul too. So, the act that brings about the creation of the body is accompanied by ensoulment by God.
People think that they just discard a body, but the reality is that they abandon a soul, a somebody, also. These foetuses, as they are often called, are people, real people. They are not their father nor are they their mother, just as you differ in many ways from your each of your parents, though you may have traits similar to each of them. At the moment of conception God brings a unique soul into existence, a soul that will last for all eternity.
The teaching of the Church is simple, we are not born heirs to the Kingdom of Heaven. That was lost to us by the sin of Adam, by original sin. As hard as it is for us to understand, we cannot presume that the souls killed by abortion go to Heaven, though we may hope and pray that they do. Baptism is necessary to inherit the Kingdom of God. Christ told us, "Amen, amen I say to thee, unless a man be born again of water and the Holy Ghost, he cannot enter into the kingdom of God." (John 3:5) God Himself is not bound by the Sacraments but we cannot presume that salvific grace is habitually given outside of them. This is why theologians have deduced that there must be a place of limbo. This would be a place where there won't be natural sufferings, but there will be a loss of God. There will still be that pain which is the greatest pain of all. Abortion could leave your child forever without the vision of God in Heaven.
So, even if you help bring a soul into existence through a bad circumstance, that soul is still precious. What makes us truly worth something is not who our biological father or mother is. Your value doesn't derive from the love that your parents shared on the occasion that proceeded your conception. That is not what makes you precious. What makes you precious is that you were made by God and He wants, through baptism, that you always be united to Him, as an adopted Child of God.
The association of the child and the circumstance is a bad one. Even a child conceived after rape is a beautiful, precious, human being. That child is someone absolutely unique. No one else will ever be exactly as that child is. That child has gifts to give the world, and be these gifts very humble or the most profound, they are gifts that God wants to share with the world and we have no right to stop them. The child that you carry within you is someone that the world will never see, will never know, will never love, if you kill him by abortion.
People say that we have a right to our own bodies, but in reality, we have our bodies for but a short time. Our bodies ought to be temples of the Holy Ghost. What person who says that they have a right to control their own body can prolong their life? Can they stop a terminal disease? They might try, but they cannot stop old age and ultimate death. Some claim that liberation is found by turning the body, the womb, into a place of execution. This idea is barbaric. The womb ought to be a sanctuary, the safest place for the most vulnerable. There are no circumstances that can justify our making it any other. To will the harm of another, especially a child, should be to us absolutely unthinkable.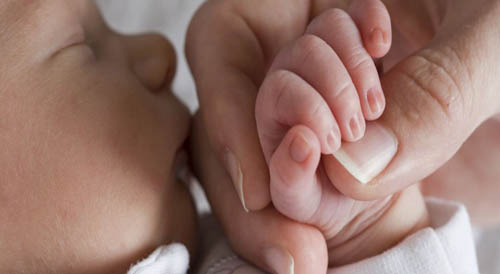 The devil always seeks to take advantage of difficult circumstances. He often tries to make things seem worse than they are, to try to get the soul to panic, so that she will look for illegitimate ways out of her troubles.
The true way out of any crisis pregnancy is to trust in God and to love. The solution to all of our problems is to love more, and that means to look to the other. These children deserve our love. The way to survive a crisis pregnancy is to love the child, for love of God. You will not be sorry. Your love will be rewarded a thousandfold. On the day you meet Your Maker Christ will say to you: "when I was hungry, in your womb, you gave me to eat. When I was thirsty in your arms you gave me your milk to drink. When I was naked, when I came from your womb, you wrapped me in swaddling clothes, you clothed me. When I was in prison, when I was unable to do things for myself, you visited me, you helped me, you looked after me. And Christ will say to you, "so much as you did it to one of these, the least of my breathern, you did it to me."
So, realise that every crisis is an opportunity for heroism. Every crisis is an opportunity for true success. Every crisis is an opportunity to love. Say yes. Say yes to love and say no to the depravity of abortion.