Life is a challenge and we can sometimes find ourselves in difficult situations that don't seem to have an easy solution. Man is a social creature and it is important that, as such, we don't try to solve everything on our own.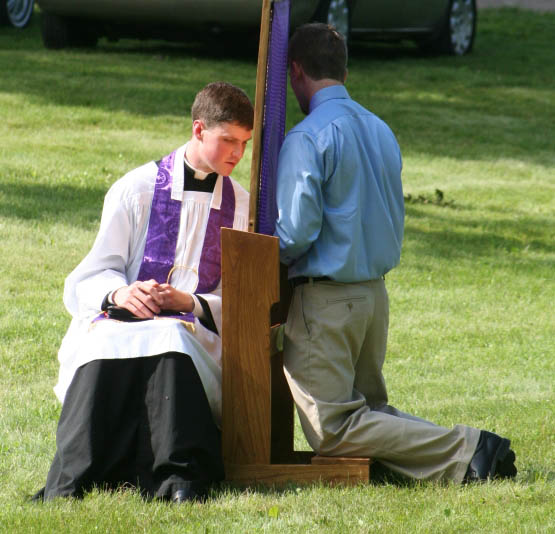 If you are in difficulty, find help. Look for someone who you can confide in. Often our own judgement in a crisis is clouded by stress, fear and confusion. Simply telling another person our problem can automatically relieve a lot of pressure.
It is important, when dealing with moral quandaries, to talk to someone who is animated with a strong and orthodox Catholic Faith, as they will point you in the direction of Christ, He Who is The Way, the solution, to all of life's problems.
In most situations, a priest will be the best person to address your difficulties. Unfortunately, nowadays, not all priests will give reliable advise. You need to find one who is solid in doctrine and also patient, listening and compassionate. If he doesn't have doctrine, he is like a signpost which has been turned in the wrong direction, useless and dangerous. If he has doctrine but is unsympathetic he may very well misdiagnose, since you won't feel comfortable sharing all the important details with him and he won't have the full picture.
We can help you. Simply send a message to our confidential "ask a priest" section today and this will go straight to a reliable and holy priest who will address your concerns with dignity and respect.