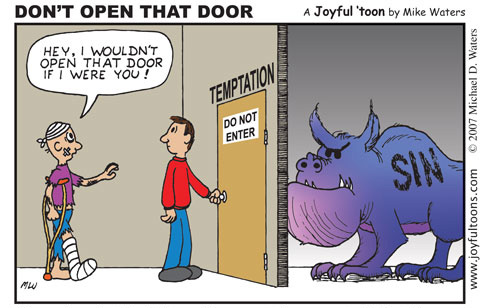 There are two general classes of sins: original and actual. Original sin is the sin that we inherit from Adam. Actual sin is the sin that we ourselves commit. In general, when we speak of "sin" we mean actual sin.
Sin is an offense against God, a violation of His commandments. To sin is to despise God, to disobey Him, to offend Him. A person who sins takes the gifts that God has given and uses them to insult Him.
No person exists who does not sin, no matter how holy he or she is. The only human being who was created without sin and never committed sin was the Blessed Virgin. This was a special privilege given to her because she was to be the Mother of our Saviour. Saint John says: "If we say that we have no sin, we deceive ourselves, and the truth is not in us" (1 John 1:8).